ESI
Cutter from an EWP Crew

Powercor/CitiPower/UED Upgrade

The following units of competency and modules have been selected to aid you in starting your career working for the networks (powerline companies) for Powercor, CitiPower or UED as a Cutter from an EWP operator.
Units of Competency
| | |
| --- | --- |
| UETDRVC004 | Control vegetation in the vicinity of live electrical apparatus from an elevated work platform |
| UETTDRRF08 | Perform EWP Controlled Descent Escape |
| UETDRRF002 | Perform EWP Rescue |
| UETDRVC007 | Control vegetation using pruning techniques |
| UETDRMP001 | Apply access authority procedures to work on or near electrical apparatus (Authorised Recipient) |
| UETDRMP002 | ESI safety rules for work on, near or in the vicinity of electrical apparatus (Green Book / Blue book) |
| PUAWHS002 | Maintain Safety at an incident scene |
| HLTAID009 | Provide Cardiopulmonary Resuscitation |
| UETDRRF007 | First Aid in an ESI Environment |
| RIIWHS205E | Control traffic with stop-slow bat |
| RIIWHS302E | Implement traffic management plans |
The course excludes the unit of competency for Licence to operate a boom-type elevating work platform (boom length 11 metres or more)
Non-Accredited Modules
The following subjects are inclusive in the standard delivery as optional:
Safe Approach Distances - Vegetation Work
Safe to Approach SWER
Manual Handling
VESI Environmental Framework
VESI Safety Framework
Training and the Award is issued through Thoughtplanters Australia RTO40739 and is recorded on the ESI Worker Portal at successful completion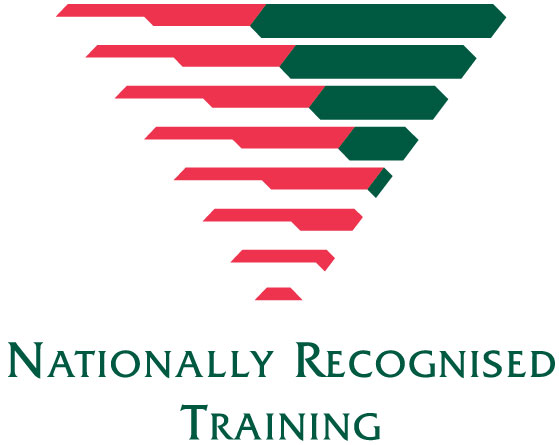 Alternative Upgrade Streams
DNA Training offer a variety of upskilling packages to help you plan the next step in your career.
Other course selections to work on the networks include the following streams:
Specialised Plant Operator
This course has been designed to meet the competency requirements for Cutter from an Elevated Work Platform (EWP)
Click on the stream you would like to find more inforamtion about to be redirected to the right course for you to upskill in.
TRAINING AND ASSESSMENT STRATEGY
Our training has been designed to aid the visual and audio learners through structured tutorials and a good balance of practical skills formation so that you can have a hands on skills building activities.
Assessment Methods include:
Written Questions
Questions and Answers
Role Plays
Scenario Case Studies
Practical Observations
Practical Training Locations
Immerse yourself in the simulated training environment with DNA Training Solutions at over 200 acres of lush vegetation. We provide practical training location access all year round at our varies sights in the Yarra Ranges
Macclesfield
Avonsleigh
Gembrook
Beaconsfield
Practical Skills Formation is an important part of your learning journey so we take you off site to apply your skills under the safe direction of your Trainer and Assessor. We limit 6 student per Trainer and Assessor to ensure you have quality skill instruction and essential one on one time to formulate your technique.
WHAT TO BRING?
Please bring relevant PPE to your practical training days including the following items:
• Chaps
• Hard hat
• Safety glasses
• Hearing protection
• Cut class 5 gloves
• Sunscreen
• High Visibility Clothing
• Safety boots
Equipment
We use the STIHL MS 261 C-M Professional Chainsaws as our chainsaw of choice for forming your skills from the STIHL SHOP in DANDENONG
We own our VERMEER BC700XL Wood Chipper to take onsite so that you can chip what you prune on the day! The BC700XL is the smallest machine in Vermeer's wood chipper line, the BC700XL design is based on operator feedback and focuses on productivity advantage and ease-of-use.
Theory Training Rooms
Our Theory Training Rooms are designed for comfort and easy access so that you can sit back and tune in to what the Trainers are guiding you through using our Projector along with each student receiving a copy of the Workbook so that you can easily keep track and follow along.
Our Training Room has access to DNA Trainings Student Wi-Fi so that you can go online in the Learner Portal to read through the digital Workbook at any time and complete your written assessments.
Group Training Events
Our Trainers and Assessors will come to your business to train your staff on your selected courses which we can tailor to suit your industry. When we train your staff on your site you will have the benefits of minimising risk in the workplace and have the knowledge that your employees can act
in case of an incident occurring to minimise the loss of lives or serious injury.
Contact us for your tailored group booking quote on 03 9070 1111 or email Belinda at belinda.t@dnatraining.com.au
What is recognition of prior learning?
Recognition of Prior Learning (RPL) is a process through which non-formal learning and informal learning are measured, mediated for recognition across different contexts, and certified against the requirements for credit, access, inclusion or advancement in the formal education and training system, or workplace.
Forms of evidence for RPL in Cert III in Arboriculture may include some of the following examples:
Resume
Job/Work Orders
Videos
Photos
Social Media
Website
Job Description
Case Studies
Third Party Results
Customer Testimonies
What is a credit transfer RTO?
What is a credit transfer? A credit transfer is when a student has previously completed study and wishes to receive recognition for the previous study they have completed.
This usually entails a Statement of Attainment that has been certified by a JP to verify the Award. The Unit code and Name needs to be equivalent or may be equivalent and superseded to be applied.
What is Recognition of Current Competencies?
Recognition of Current Competency (RCC) is an assessment process that enables people to gain formal qualifications for the skills and knowledge they already have. The process includes an assessment of evidence supplied by the candidate against the outcomes of the relevant unit standard(s).