UET20321 - Certificate II in ESI
Powerline Vegetation Control
(Ground Crew)
The following units of competency and modules have been selected to aid you in starting your career in the Powerline Vegetation Control industry as a GROUND CREW opporator.
Packaging Rules
A total of 8 units comprising:
· 5 core units listed below; plus
· 2 elective units from Group A listed below; plus
· 1 elective unit from any group listed below within this qualification or, with appropriate contextualisation, from a qualification in this or any other endorsed Training Package, provided selected unit contributes to the vocational outcome of the qualification.
Core Units of Competency
| | |
| --- | --- |
| AHCMOM213 | Operate and maintain chainsaws |
| UETDREL002 | Comply with environmental requirements |
| UETDREL006 | Work safely in the vicinity of live electrical apparatus as a non-electrical worker |
| UETDRVC001 | Apply work health and safety requirements for powerline vegetation control |
| UETDRVC009 | Monitor vegetation control work in the vicinity of live electrical apparatus |
Elective Units of Competency
| | |
| --- | --- |
| FWPHAR2208 | Operate a mobile chipper/mulcher |
| UETDRVC007 | Control vegetation using pruning techniques |
| UETDRVC005 | Control vegetation in the vicinity of live electrical apparatus from ground level |
Non-Accredited Modules
The following subjects are inclusive in the standard delivery as optional:
Safe Approach Distances - Vegetation Work
Safe to Approach SWER
Manual Handling
VESI Environmental Framework
VESI Safety Framework
Training and the Award is issued through Thoughtplanters Australia RTO40739 and is recorded on the ESI Worker Portal at successful completion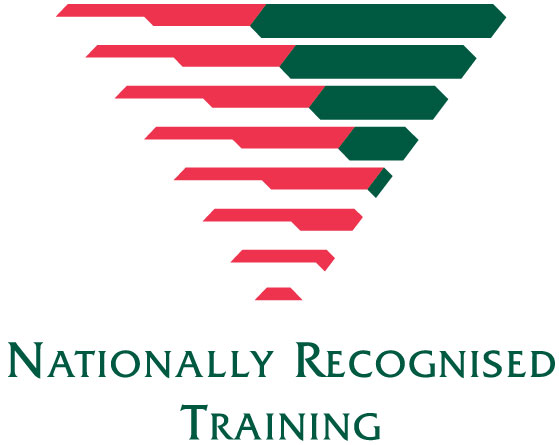 TRAINING AND ASSESSMENT STRATEGY
Our training has been designed to aid the visual and audio learners through structured tutorials and a good balance of practical skills formation so that you can have a hands on skills building activities.
Assessment Methods include:
Written Questions
Questions and Answers
Role Plays
Scenario Case Studies
Practical Observations
Practical Training Locations
Immerse yourself in the simulated training environment with DNA Training Solutions at over 200 acres of lush vegetation. We provide practical training location access all year round at our varies sights in the Yarra Ranges
Macclesfield
Avonsleigh
Gembrook
Beaconsfield
Practical Skills Formation is an important part of your learning journey so we take you off site to apply your skills under the safe direction of your Trainer and Assessor. We limit 6 student per Trainer and Assessor to ensure you have quality skill instruction and essential one on one time to formulate your technique.
WHAT TO BRING?
Please bring relevant PPE to your practical training days including the following items:
• Chaps
• Hard hat
• Safety glasses
• Hearing protection
• Cut class 5 gloves
• Sunscreen
• High Visibility Clothing
• Safety boots
Equipment
We use the STIHL MS 261 C-M Professional Chainsaws as our chainsaw of choice for forming your skills from the STIHL SHOP in DANDENONG
We own our VERMEER BC700XL Wood Chipper to take onsite so that you can chip what you prune on the day! The BC700XL is the smallest machine in Vermeer's wood chipper line, the BC700XL design is based on operator feedback and focuses on productivity advantage and ease-of-use.
Theory Training Rooms
Our Theory Training Rooms are designed for comfort and easy access so that you can sit back and tune in to what the Trainers are guiding you through using our Projector along with each student receiving a copy of the Workbook so that you can easily keep track and follow along.
Our Training Room has access to DNA Trainings Student Wi-Fi so that you can go online in the Learner Portal to read through the digital Workbook at any time and complete your written assessments.
Group Training Events
Our Trainers and Assessors will come to your business to train your staff on your selected courses which we can tailor to suit your industry. When we train your staff on your site you will have the benefits of minimising risk in the workplace and have the knowledge that your employees can act
in case of an incident occurring to minimise the loss of lives or serious injury.
Contact us for your tailored group booking quote on 03 9070 1111 or email Belinda at belinda.t@dnatraining.com.au